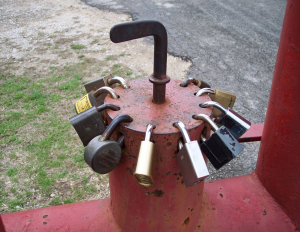 If you make Websites, you probably take online security seriously. But as a designer, you're kind of a special case. You have additional security-related concerns that many other Web-based professionals need not lose sleep over. Here are four tips that will help you stay safe:
1. Protect your cPanel directories.
To protect your public home directories, you should set up a password in cPanel that anyone will need to enter upon trying to access them. If that sounds hard, it's not. If you're even slightly familiar with cPanel (and you are, right?), you can increase your online security ten-fold in a matter of seconds. Just follow these steps:
• Navigate to the "Security" module and locate the "Password Protect Directories" item.
• Click on it, and then click "Go" when the dialog box appears.
• Find the root folder for your site (typically "public_html" or something similar).
• Add a password and a user so that you'll be prompted the next time you try to modify that directory.
2. Back up your Websites – daily!
Weekly backups just aren't an option if you're modifying, overhauling, and tweaking several Web properties on a daily basis. Back up your sites every day, and maybe every twelve hours if you think you need it. Your CMS likely makes it easy to perform daily backups. Take advantage of that functionality, and quit living in fear of database failures or security breaches. Here are some reasons you should do this:
It's not your web host's responsibility to make back ups available to you.
Peace of mind.
You need to be ready to react quickly.
It's your protection against viruses.
Storing the original development site isnt' enough.
3. Scan your sites for malware.
If you've ever been hacked, you probably already do this.
However, if you have yet to experience the displeasure of fixing a site hack, consider yourself fortunate. Then download an app that will detect unauthorized modifications to your sites. It should also check for changes to your DNS, SSL, and Whois certificates.
There are several tools like this available, and many are free.
4. Consider an advanced security solution.
Although nobody likes to admit it, employees do steal from their employers. It's not always money – sometimes it's just information – but it happens. If you're a big enough design shop to actually worry about this kind of fraud, investing in an advanced security solution could save your firm from some serious headaches. It could also save your bottom line.
Have you had an experience of your website being hacked? How did you strengthen your security measures? Share your own tips for protecting your digital assets!
Source: Inspiration Feed
Image: Computer Weekly