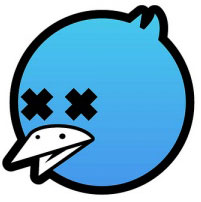 Social media marketing can be a difficult beast sometimes, but small and medium businesses who struggle with social networks can take comfort from the fact that even the big brands get it wrong too at times. Here are five of the most common Twitter mistakes made by major brands that we should avoid:
1. Only Tweeting during office hours
While we may be doing a good job of targeting the daytime crowd, it is largely ignoring all its followers who are online in the evenings, who are more likely to be at home and, thus, possibly more responsive to out of hours messages than during the day while they're at work.
2. Getting the tone wrong
One of the most important lessons is to resist the urge to use your Twitter to just 'sell, sell, sell'! This is an approach most of the big players now understand isn't going to work. That's not to say Twitter can't be used for direct promotion/sales, but you must first earn the right to put those kinds of messages out. Well, by adding enough value in to your content so no one minds you sometimes trying to sell them things.
3. Not segmenting your audience properly
John Lewis is a good example of this; it has two separate Twitter accounts, one for customer service and one for news/promotion. This means individuals who just want to keep up with the latest John Lewis news can follow one account, avoiding their feed becoming clogged up with customer service department Tweets in response to queries and problems from other Tweeters. However, over-segmenting can be equally bad if it isn't obvious what each account is for.
4. Not following people back
Taking the time to follow everyone back is no great hardship*, and the advantages are twofold:
• Firstly, it makes the company look as though it is on Twitter to listen and engage with people, rather than just there to pump out its own messages.
• Secondly, if you are using Twitter as a customer service tool then there may be occasions when you want a customer to DM you some details rather than have to send them in a publicly viewable tweet. But you can only use the DM function if you are following them already, so it makes sense to do this as a matter of routine.
5. Not having social media buttons on your website
Most of our big brands are admittedly up to speed with this now, so there's really no excuse for not doing it. We all understand the importance of synergy between different elements of a brand's online presence, with the website, social media and other elements all supporting each other. And yet, you can still find examples of brands that aren't using their websites to tie in with their social media activity.
Did you find these tips helpful for your social media interaction? Feel free to share your feedback with us!
Source: Smart Insights
Image: Dental Heroes