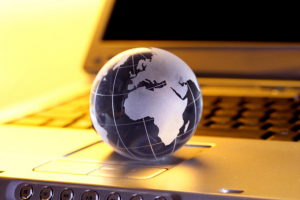 An article published at Info.TPI.net for Information Services Group (ISG) dissected the "2011 Momentum™ Market Trends & Insights Series Annual Report", a study which shows how the previous year raised the bar in terms of volume of outsourcing activity. The report highlighted five factors which were believed to have driven the outsourcing industry globally:
1. Highest volume of outsourcing activity - 2011 had the most number of signed outsourcing deals at 870, each amounting to almost $25 million or more. The total value of all the outsourcing contracts is $95.4 billion, a record high for ISG. Furthermore, the organization sees that 2012 will remain a good year for all outsourcing service providers.
2. Opportunities in the contract renewal market - Since 572 outsourcing contracts ended last year, opportunities in the renewal market for service providers are aplenty. Clients were also beginning to diversify the services that they prefer and started to adapt the cloud. In 2012, 686 contracts valued at $19.5 billion are anticipated to be added to the renewal market.
3. Recently added companies in G2000 become prospects. - Under Forbes' Global 2000 (G2000), a ranking of the largest public companies that dates back 2004, 2,291 firms have either joined or have been dropped off. Those companies that were taken out of the list are more likely to outsource, same with those ranked from 1,501 to 2,000. However, the firms that recently left the G2000 list are seen to spend more than the ones in the 1,501th to 2,000th position.
4. Growing BPO market - The 336 business process outsourcing (BPO) contracts signed in 2011 indicates a growing market for the segment. In fact, average contract value (ACV) and TCV of these contracts grew since 2010.
5. Asia Pacific becomes a cultivating ground. - Majority of G2000 companies are seen in the Asia Pacific region which has become a nurturing location for companies. In fact, 31 companies that recently joined the G2000 list are from China. Also, ITO and BPO deals grew in the region last year, but spending in the ITO segment was lower compared to 2010 figures.
Source: Micro Sourcing
Image: Another Way