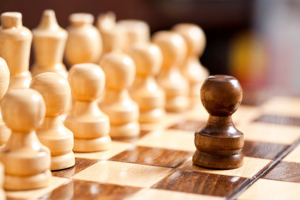 If you are an upcoming freelancer that does not have his/her name out there yet, finding work might be hard. There are many ways to promote your design work, that don't involve cold-calling, taking-out ads, or showering business cards at people. What are they? I'm glad you asked… Below you will find useful information allowing you to leverage this process!
Step 1. Brainstorming
Don't choose your marketing tasks before knowing how you're different; understanding your ideal client; and what you want your marketing to achieve. Or you'll end-up saying the same-old, same-old to uninterested people! Note the problems you enjoy solving for clients. List your strengths. Write down the jobs you love doing, maybe because they energize or you do a great job in a particular area. Note the experience that you have and the business values you have.
Step 2. Researching
Think of clients you love working with. If you don't have any, create an image of your mind and also do some research. By having a standard idea of what traits they might have, you will be ready when the time strikes. List what your ideal clients do, in terms of work or business. What visual language do they appreciate? Write down their top three business challenges. Note what they're like as people. What verbal language do they use? List where they go, what they read, and what they enjoy – online & offline.
Step 3. Investing in Your Time & Budget
What resources do you have: what's the budget, how many hours/days are you prepared to invest in it, could you do an exchange with a marketing expert? Know specifically what you want your marketing to achieve. To be completely honest with yourself is quite important.
Step 4. Marketing Activities
To avoid feeling like a salesman, come-up with marketing activities you'll actually enjoy – because what you enjoy you're likely to be good at, and less likely to keep putting-off. How? Note down all the ways you enjoy communicating with others. Highlight where your preferences overlap or match those of your ideal clients – for example, maybe you go to the same business events, or both like LinkedIn. Now combine your marketing goals & your preferences with your ideal clients' preferences to see how & where to get your message out there. Creating articles or blog posts useful to your ideal clients might appeal.
Step 5. Finalizing Your Path
Write down the dates and times you'll start and complete your marketing ideas – and put them where you can't help seeing them every day.
Were these freelancing tips helpful? Tell us how you started your freelancing career and inspire someone today to do the same!
Source: Inspiration Feed
Image: Freelance Switch