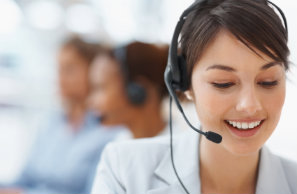 Although getting new customers is important to get the business alive and kicking, it is also crucial for a business owner to keep those who are already in the roster of customers and have them coming back for more of your products and services. Here are some easy tips to help you build better and stronger relationships with your current customer base.
Always keep in touch. Don't let your customers slowly slip away just because you're too busy trying to attract new clients with your marketing collaterals. You can call them just to check how things are going. Whatever your strategy, the bottom line is to never lose touch with your customers to let them know about anything new and interesting with your business.
Think about their needs. Anticipate what your customers would want before they even ask for it. This will be the start for repeat and reorders of your products. It can also unlock sales of additional products that can be determined from your customer's history of purchases.
Be available. Make it easy for your customers to reach you whenever they have questions or complaints about your business. Your details such as your phone and mobile number, fax number, email address, website address, etc. should be in all your marketing collaterals and invoices – anywhere that your customers can easily find them.
Be flexible. Accommodate your customers' requests and find ways to fulfill their needs and wants. Even better, go one step further and have something extra to offer. You can truly impress your customers this way if they know that you'll go out of your way to keep them happy.
Finally, show your customers that you appreciate them. Show them that you value the business they give you. Spend your budget not only to attract new leads, but more importantly, to give your existing customer base reasons to stay with your business. Give them incentives and think of ways to go above and beyond what is necessary to keep them coming back for more of your offerings.
Were these tips helpful for you? Tell us what you think!
Source: WAHM Articles
Image: Apps 4 Rent