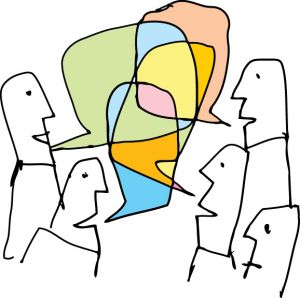 Since 19% of all activity online is spent using social media compared to 6% in March 2007 (comScore, Dec 2011), it goes without saying that the opportunity to engage with your target audience is bigger than ever. Following a few simple and sometimes obvious rules can help when it comes to talking to potential new customers and by following these same rules could help you generate new opportunities in your field.
ONE. Don't be afraid to Say nothing
In my opinion, the real skill of anybody working in social media is knowing when to say nothing at all. The temptation with a large and captive audience is to swamp them with information or detail but that as we know can often have an adverse effect. Engaging is great if you've got something worth talking about but just making noise for the sake of it is a sure-fire way to turn people off.
TWO. Don't be shy to advertise
Running your adverts alongside your "interesting and relevant" content strategy is a great way to increase your exposure. The specific nature of targeted advertising these days means that not only do you have the ability to reach a very specific market, you also only pay for the people who click-through to your landing page – which if your advert is done properly should be a large number of people whose adverts you reach.
THREE. Get creative but keep it simple
This doesn't mean you have to be boring however and you can still be creative. For example, if you have a range of new products or are releasing a new service, get some initial feedback from consumers prior to launch. Risky, its true, as people being people can sometimes change their minds, but as a consumer there's nothing better than being listened to and in some cases can make for a ready-made buyer.
FOUR. Take a step back
Sometimes simply listening to what's being said can give you all the insight you need to make a valued and measured response to even the most delicate of subjects so kick back and think of the old adage – one mouth and two ears, use them proportionately.
FIVE. Be lighthearted
In the words of Elsa Maxwell – "Laugh at yourself first, before anyone else can". Thoughtful is good because it shows you take what you do seriously but try if possible to keep things lighthearted, after all the World does seem to be full of doom and gloom so spreading a little light every now and then will do you no harm.
What techniques do you employ when conducting social media conversations? Do feel free to share them with us!
Source: Smart Insights
Image: Storyline PR