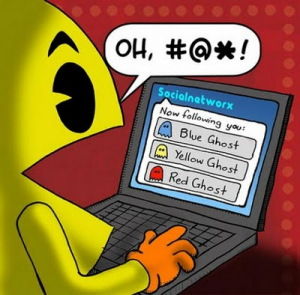 Twitter marketing can be a powerful tool. However, I see online entrepreneurs using their 140 characters to post their sale ads and links every chance they get. They overwhelm their followers with pushy tactics to get their sales. This is labeled as "hard selling."
I know for certain that this does not encourage a follow. In fact, these type of marketers get a large number of unfollows and blocks. And more importantly, they certainly don't gain credibility for their online reputation. I've provided a set of social networking tips below for avoiding the hard sell and making your marketing experience a positive and successful one:
* Engage in friendly and helpful conversation, don't log in only to post your ads and links.
* Always address others politely and ask them how their day is going. Show genuine concern and interest.
*Provide beneficial tips (without web or affiliate links) and talk about your product first, before actually providing a link.
* Always space out your tweets. Don't tweet every single minute. If you practice this, your followers will probably not be able to catch all your tweets. And what's the point of tweeting if they won't see them?
* Offer advice and answer questions when you know the answers.
* Connect with others and discuss and ask questions about their business. Show your followers you are interested in them, and build effective relationships.
* And finally, try to avoid posting just 1 or 2 tweets, and then leaving. Invest your time wisely, and try to offer worthy information that others will be interested in.
Did this article open your eyes about "hard selling"? Tell us of your experiences on advertising via social media!
Source: WAHM Articles
Image: Smart Communications News