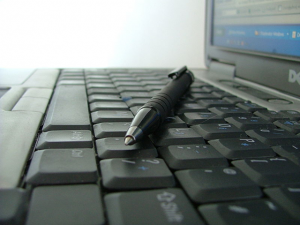 Content is king. If you've spent much time in reputation management or SEO circles, then that mantra is probably pretty familiar. What it means is simple: That if you're seeking ranking success on Google, Yahoo, or Bing, the quality of your written content matters a great deal. If your content is lacking, then all the SEO tactics and backlinking strategies in the world are unlikely to help you. That may sound daunting—but here are four battle-tested tactics to help get you going.
First… relevance is everything.
In many ways, that's how the search engines are deciding their ranking these days; they want to reward content that they deem relevant to the needs and inquiries of search engine users. So when it comes to writing your content, think about the kinds of things a reader might actually find to be useful. A how-to guide, or an FAQ page, are always great options.
Variety matters, as well.
Try to get different kinds of content, as best you can. Many e-commerce sites, for instance, are guilty of essentially putting one product description page after another. Try to break up the content with pages about your industry in general; with helpful background information; and, again, with how-to articles or FAQ pages.
Appeal to different kinds of readers.
Remember that some online users are going to read every single word you put on the page; some will read basically nothing; and most are skimmers. The best way to appeal to all three groups is to go for the skimmers. Use bullet points and different sub-headings for different topics. Use bolded or italicized keywords to ease navigation, and underscore crucial points. Skimmable content makes things easier on readers, and a little more appealing to non-readers, so it's ultimately your best bet.
Finally—and vitally:
Don't forget about a call to action. The call to action is how you're going to get people to share your content on Facebook, or click through to a new page. Include just a sentence or two telling readers what you'd like them to do, and why they should do it right away.
How do you ensure success in web content writing? Share your own tips and ideas with us!
Source: Inspiration Feed
Image: Blogging Tips