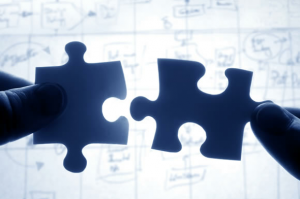 Although outsourcing is great, it is extremely important that they understand the goals of your company and what is expected out of their work. This can sometimes cause a lot of stress for an employer; especially one who has never outsourced work before. If you're thinking about outsourcing, consider a few of these tips:
5 Tips to Outsourcing Effectively
Create checklists and step by step directions.
If you lay out what is expected of the company or individuals you're working with, then there will be no room for confusion. This will help both parties stay organized, and it will help you realize exactly what you want. It shouldn't take long to create a checklist and a "how-to"  document, and it will make the work much easier for those you've hired.
Put the due date in the "Subject" line and the body of your email.
Even if you spoke with those doing the extra work for you, send them an email. This will ensure that no one will try and say they didn't get your instructions or they didn't know about a specific requirement. For this reason, be sure to put the due date in as many places as possible.
Keep your projects separated.
Many businesses have a few different projects they need completed. It is a good idea to send these projects in two separate emails and keep all other documents for the projects separated. You do not want a company to accidentally combine both your projects. Remember, they cannot see your vision as clearly as you can.
Check-up on the work regularly.
Just because you are outsourcing does not mean that you can ignore the projects. Check back on the progress and the work that is being completed every few days. This will ensure that if there is a problem or a miscommunication, you can set the record straight before it goes too far.
Discuss payment upfront and be prepared for extra charges.
This may seem obvious, but many company owners (especially new owners) are not prepared for hidden costs. Make sure you know how long your project should take, and then stand your ground. Discuss what will happen if they need to work longer so that you are not hit with overtime charges.
Outsourcing is a great way to finish a project effortlessly. Share your thoughts on this topic!
Source: Under 30 CEO
Image: Tatweer