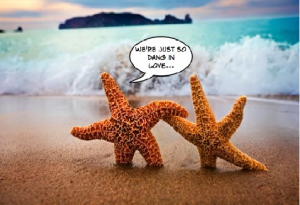 As with each faucet of your brand, social media avenues warrant consideration for how SEO can impact your social media reach. Although you will want to focus on following and interacting through social media channels as a way to increase your followers, the types of information you generate has a substantial impact on whether or not visitors will continue to stay interested.
Social profile bios require careful consideration. Your description offers a great opportunity to market your social goals. And while Twitter is concise conversation and Facebook centers around a led conversation, both create opportunity for your social efforts to include the right targeted information to increase your ROI. Targeting readers has always been about offering the types of topics that generate appeal and stay visibile under key search terms. If you are not focusing on how SEO incorporates into your social media strategy, you are at the very least loosing potential visibility.
How does link building fit in?
Streamline each social media avenue by determining specific goals with each and you open up opportunity for interlinking between your profiles and other linking opportunities.
In finding and sharing beneficial information, you open the door to more interaction within your social channel. Rather than centering your social media efforts on leading visitors to your business, you can create opportunity for others to share your information in a much broader, viral, capacity. Social media is more about word of mouth marketing because the reach of the masses far outweighs what you can accomplish single-handedly.
Even as a direct author of industry related information, it makes sense that you will find existing resources that will be beneficial to your readers. This also opens more potential for other industry professionals to share your information and can increase your visibility under that topic. If the opportunity presents itself for you to interact, retweet, comment, and share. Chances are, you will have an opportunity to introduce your expertise on the subject an open a plethora of link building opportunities in an unobtrusive way.
In your line of work, how do you incorporate SEO into Social Media Marketing? And what did you achieve by doing so? Share your success stories with us!
Source: SEO Tips
Image: Portent