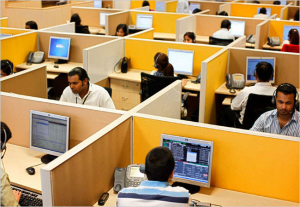 As the owner of a small company, you have probably entertained the thought of outsourcing some aspect of your business. But is there more to outsourcing than the bottom line? What about ramifications for aspects of your business that are not so easily quantified?
The Reasons
According to the Outsourcing Institute's Outsourcing Index 2000, there are many reasons why companies outsource. Here are some of the top reasons:
Reduce and control operating costs.

 When you outsource, you eliminate the costs associated with hiring an employee, such as management oversight, training, health insurance, employment taxes, retirement plans etc.

Free internal resources for other purposes.

 Outsourcing allows you to retain employees for their highest and best use, rather than wasting their time on things that may take them longer than someone who is trained in these specific areas.

Make capital funds available.

 By outsourcing non-core business functions, you can spend your capital funds on items that are directly related to your product or your customers.
The Risks
Anytime you give someone else responsibility for an aspect of your business, whether a full-time new hire or an outside vendor, there is risk involved.
Some IT functions are not easily outsourced.

 IT affects an entire organization; from the simple tasks employees do everyday to the complex automated aspects. Be sure the outside vendor are qualified to take care of your greatest needs.

Control may be lost.

 Critics argue that an outside vendor will never be as effective as a full-time employee who is under the same management as other employees. However, a supervisor that is knowledgeable in managing an IT staff member will usually be required.

Employee morale may be affected.

 This is particularly true if you will be laying off employees to replace their job functions with an outsourced firm. Other employees may wonder if their job is at risk, too.
The Rewards
There are many rewards you can expect when you outsource your company's IT functions as well:
Cost savings.

 Outsourcing your IT services provides financial benefits such as leaner overhead, bulk purchasing and leasing options for hardware and software, and software licenses, as well as potential compliance with government regulations.

High quality of staff.

 Since it's their core competency, outsourced IT vendors look to hire staff with specific qualifications and certifications.

Flexibility.

 Vendors have multiple resources available to them, while internal staff may have limited resources and capabilities.
Now that you have seen the risks and rewards associated with outsourcing the IT function of your business, there is a lot to think about. Whether you choose to outsource or hire internally, one thing is certain, you must know how to manage successful working relationships with your IT service providers.
Source: Corporate Computer Services
Image: Planet Outsourcing