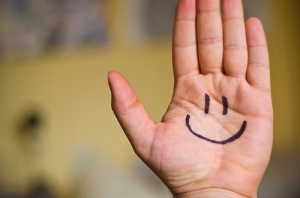 Getting traffic to your blog is one thing, of course; actually convincing visitors to click on your ads and buy products is another matter entirely. If you want readers to purchase products based in your endorsement, then it's vital to establish yourself as a blogger of trust. Trust is earned, of course, and not manufactured—but there are certainly some tips and techniques that can help you position yourself as a reputable blogger. Here are four battle-tested strategies that should help you a great deal.
A trustworthy blogger is a blogger that appears to be professional.
This is something that many of us forget. We get so caught up in the details of our sales copy and blog content, we forget about the vital role that professional presentation plays. Making an investment in a solid, professional domain name, as well as a classy design, is huge.
A trustworthy blogger is respected within his or her niche.
Blogging is all about the power of community—and if you're not trusted within your own circles, why would you expect your own readers to trust you? It's important to establish yourself as a blogger taken seriously within the given niche—something you can accomplish through something as simple as submitting some guest posts to other blogs in your niche.
A trustworthy blogger gives away insider information.
If you want to convince readers that you know what you're talking about, and that you're interested in providing them with something useful, the best option is to reveal some trade secrets in your blog. Give away some specific strategies that have worked well for you, or some real advice that people can benefit from.
Finally, a trustworthy blogger doesn't endorse shoddy products.
The quickest way in the world to lose all your credibility is to endorse products that are less than stellar. That will instantly lead to reader burnout—so don't risk it. Make sure you're doing your homework and actually buying the products yourself before you take to selling them.
Did you find these tips helpful for your blogging career? Share your own blogging tips with us!
Source: Inspiration Feed
Image: Blue Glass