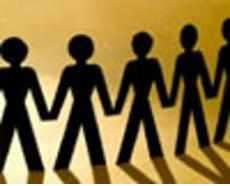 With the rise of high quality VOIP services and powerful CRM applications that make remote collaboration easier than ever, more and more small and medium businesses are considering cutting costs by outsourcing their customer service and IT support staff to an offshore specialist. One of risks in following that path, of course, is that management will lose control of the process and that quality will suffer.
The first step in averting that risk is to choose an outsourcing partner that offers close personal support and a custom solution for your business. In addition to that, however, there are some simple recruiting strategies that can help ensure that your offshore staff function as a seamless extension of your local team.
1.Look for past success. This might be promotions at past jobs, entrance to a top university, dean's list, or some other accolade. The will to excel should show up somewhere. This is a must.
2.Make sure that your employee's life will be reasonable. They must not live more than 1.5 hours away (and ideally 1 hour or less) and they must have stable care in place for their kids.
3.They should have experience on international accounts. Expectations for local Philippine accounts are quite different and even if the candidate's English skills are adequate, the lack of international experience will lengthen training time and may have instilled habits that would need to be corrected.
4.Test, test, test. In addition to an English test, it is helpful to devise simple aptitude tests for any necessary skills. This provides an objective framework to compare candidates.
5.Introduce your performance metrics and expectations within the interview process. It's never too early to begin communicating your expectations.
If you follow these guidelines then you should be able to find staff who have the tools to get the job done and they will already be on their way to internalizing your expectations. Feel free to add some more pertinent tips below!
Source: Source Fit
Image: Computer World UK