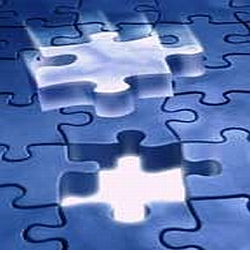 Dr. Oliver Williamson, Professor Emeritus of business, economics, and law at the University of California-Berkeley, outlines "7 Tips for Peace, Profit and Productivity":
1.)    Build cooperation into the contract -Williamson believes that the partnership can be much more rewarding if both customer and supplier implement measures to preserve cooperation throughout the deal.
2.)    Factor in hidden transaction costs – This is due to the well-known fact that many offshoring projects never cost the same as initially written in the contract. It is therefore essential to figure out the long-term cost beforehand, as difficult as that may be.
3.)    Use the contract as a framework, not a weapon – Outsourcing customers who may have been victimized have a tendency to create overly detailed contracts to prevent any possibility of contingency, which is a mistake.
4.)    Make end-of-life arrangements early – Many forget that outsourcing and offshoring deals don't last forever. The proactive approach would be to plan for defection early on and figure out how to mitigate its effects. Contracts, therefore, need an exit management plan that is well-thought out and fair for both sides.
5.)    Create a shared vision statement – Having strategic points that align with your outsourcer will always minimize additional transaction costs throughout the deal.
6.)    Play nice (but not too nice) – You can gain the upper hand on your supplier, or let the supplier gain the upper hand on you. Either way, you are in for what Williamson refers to as "one-sided muscular contracting" which will only yield short-term gains.
7.)    Always leave money on the table – Many are quick to dismiss this strategy as foolish. However, leaving money on the table can instead be a "signal of constructive intent to work cooperatively", which in turn minimizes "concerns over relentlessly calculative strategic behavior".
Were Dr. Williamson's tips useful for you? Share your opinion with us!
Source: Micro Sourcing
Image: Vested Outsourcing