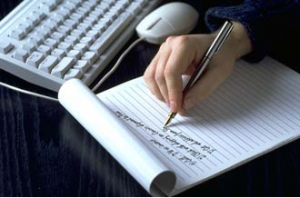 In their latest book, Managing Content Marketing, Joe Pulizzi and Robert Rose explain that content marketing is an excellent way to get more subscribers to your brand. And what company wouldn't want that? Subscribers, a loyal following, and fans can be critical to the ultimate success of your company in terms of closing new business. Here are a few ways you can help your subscriber base grow:
Make your newsletter a valuable resource
Instead of just touting our news or our portfolio company news, we focus on providing ideas and insight in every newsletter. We also combine content written by members of our team with content from industry thought leaders, making it a well-rounded resource for our target audience — senior managers of growing technology companies. Here is a recent edition of our newsletter, showing the mix of unique and curated content.
Create compelling and valuable content assets
Consider creating longer, more in-depth and higher-value forms of content that would warrant registration. These could be webinars, eBooks, white papers, research reports, etc. Just remember to be up front and let your audience know that they are being subscribed to your newsletter as a result of downloading the content, and that they can unsubscribe at any time, as well, to make sure you are being compliant with CAN-SPAM regulations (and good business practices).
Make your content easy to share
Consider including easy links so that your subscribers can forward your content to colleagues and friends, without having to leave your page to do so. Also, it never hurts to ask your subscribers directly to share their interest in your content!
Think about using push-pops or modal windows
I know that many people absolutely hate pop-up windows. I know that they can be quite annoying to your frequent site visitors. (Remember: the majority of visitors to your site are new visitors in most cases)! However, we have seen a fair amount of success experimenting with different messages and styles on our pop-ups. We have seen the highest conversions with pop-ups including testimonials from existing subscribers and images of people.
What other challenges did you encounter in Content Marketing? How did you get past them? Share your experiences with us!
Source: Business Insider
Image: Freelancing On Net