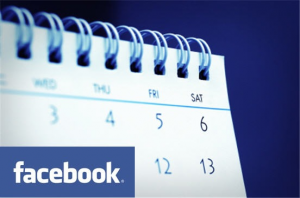 One technology option I've seen in recent months and adopted for my own businesses is the use of Facebook events as a form of webinar. So what happens if we can present a social media idea where just one or two small pieces of effort result in a domino effect of content that can be used on multiple platforms? And what if that all takes place at no cost (to you or the customer) on the customer's favourite platform – Facebook?
How do Facebook events work?
We're all familiar with people using Facebook events to run a party and invite guests. The event wall is a great place to add comments to your RSVP and enter into a little banter before the event with other guests. Well, that same device can be used to run a live webinar of sorts. You choose your date, give your webinar a name (we use "Ask the Expert – Live Session") and send an invitation to all those you want to come. The invitees use the event wall to ask questions of the expert panel (that's you and your team) and, during the hour the event is live, your panel answers the questions.
Tips for running 'Febinars'
Set your panel members up with new profiles – they don't want to be using their personal Facebook accounts. Choose a distinctive image for each event so the event is branded and people know who the experts are. Use well known industry figures or 'celebrities' on your panel. Not only will they add credibility to the event in your publicity but they draw the crowds themselves by tweeting about it to their own followers.
Do ask your panel members to spread the word about the event too. Do get your panel to 'pre-write' their expert answers to any questions that have already been posted on the wall prior to the event. Drip feed these in when the starting whistle blows. You will be very busy keeping up with the new questions that come in during the hour.
It doesn't matter if two or more of your expert panel answer the same question twice. Often they will have complimentary views. Obviously do censor if panel members are likely to totally disagree to the point of making your brand look confused. Differences of opinion can work but do be careful.
Do remind people during the event to 'like' your Facebook page. Just because they are posting on your wall doesn't mean that they are automatically your fans.
Inevitably people will ask questions that you've answered elsewhere on your website, or you'll have a blog post of real relevance to the question. Answer the question within the Facebook page but add in a link to the blog post too. It's a nice way of showcasing some of the more obscure content on your site.
What do you think of this idea? Have you tried using Facebook Events for your own webinar?
Source: Smart Insights
Image: Tech Wyse