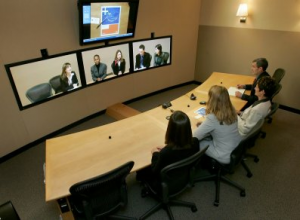 Like many online entrepreneurs you may be having weekly virtual meetings to keep connected with your team. Do you think your team is inspired and motivated by that virtual meeting?  If yes, then great – but the sad truth is, it is quite likely that at least one person on your team likely DREADS having that meeting! Here are 5 ideas you can start using to make sure your virtual team meetings become interesting.
1. Set up the virtual meeting at an agreeable time
You might have one virtual assistant in the US, another in India and an assistant in the UK.  If you're having great difficulty getting an agreeable time for your entire team, then I recommend you rotate the meeting time so the same person doesn't have to do the midnight hour every time your virtual team meets. It's all about flexibility. This is one area where I don't recommend doing business "on your terms" only. You need to show care and consideration to your team.
2. Allow for fun chat time at the beginning of a meeting
When you set up your team meetings set some "chit-chat" for 10 minutes before the official meeting begins.  This allows friendly interaction between your team members. Be sure to explain this to your team so they understand the value of that interaction time.  Show your team the importance of contributing to the virtual team culture.
3. Add a visual element to your meetings
Research proves that better results are produced when a visual component in added to a virtual team meeting. So depending on the number of people participating you can use tools to improve your meeting productivity.  Here are some virtual team conferencing tool options we've used:  www.skype.com, www.gotomeeting, www.anymeeting.com
4.  Include space on the agenda for a practical but exciting activity
One fun activity that will contribute to your overall team culture is for each team member to take a personality quiz.  Then have your team share the results with each other.  It's a great way to have some fun with team members while learning about how individual team members can work together better.
 5. Know who's doing what by when
As the leader of your virtual team, you chair the meeting.  While you lead the meeting you can use your virtual assistant to make sure your virtual team meeting runs smoothly. Having a system to follow-up on agreed actions is absolutely imperative to a successful team meeting. As the leader of your virtual team you MUST SET THE EXAMPLE.  If you agree to an action, then do it.  Your team will be as excited about your business as YOU are.
How about you — what are your ideas for keeping your virtual team meetings from becoming boring or tense?
Source: Virtual Team Intelligence
Image: Business Insider