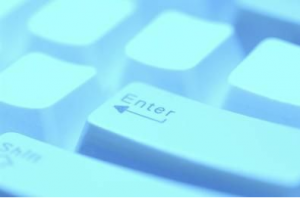 As more and more people are leaving their office-based jobs in favor of data entry jobs, more people are also wondering why. Well, here are some of the advantages of having a data entry career:
#1: You can do it part time. It doesn't demand a lot of your energy, and you don't have to specialize in any field just to start it. You simply have to be a fast typist, one of the foremost requirements.
#2: You can make it into a home-based business. You can leave your 9 to 5 job and set up a home-based data entry business. It's not impossible to rake in thousands of dollars from it, as long as you manage your business effectively.
#3: Your time can be very flexible. Usually, clients will provide you with a deadline. It's up to you to determine the best time to begin a project. You're not bound by any strict time schedule.
#4: You have control over how much you want to earn. As mentioned, data entry can be your part-time job or full-time one, depending on how much effort and time you're willing to give for it.
#5: There's no boss breathing on your neck. Sure there are demanding bosses, but since you're the main person in the job, you have every right to "fire" them. You can also pick the people you wish to work with, getting rid of micromanagers and clients who call you incessantly, day and night.
#6: You don't have to be a graduate of anything. You can just be a holder of a high school diploma and still work in data entry. In fact, you don't need to have a wide range of experience, though it gives you an edge over your competitors.
These are just a few of the advantages of a data entry job. So, are you prepared to leave your conventional job and shift to data entry? Why or why not?
Source: Virtual Assistant Jobs
Image: eHow