Why Choose Us?
Why Choose Us for your Outsourcing Project?
At iStaffSource we are specialists in saving you on your staffing costs! By helping you outsource your IT and online marketing to the Philippines and other low cost global regions.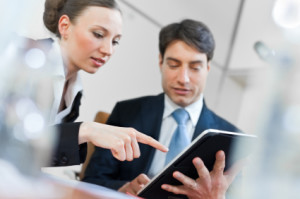 iStaffSource is an outsourcing solutions provider based in the Philippines. We have offices in the Philippines and Australia giving us a global reach for our outsourcing clients. Our multi-disciplined services enable our clients to drastically reduce their costs, increase their flexibility, and improve their productivity. We specialize in servicing the small to medium sized organizations. Our multi-disciplined services are matched by the core competencies of the Filipino workforce.
iStaffSource is dedicated to its unique approach to outsourcing and the professionalism with which we deliver our services. We offer a transparent pricing model, which clearly sets out the all inclusive pricing of our service segments. If you are looking for a solid, experienced and reliable partner for your outsourcing requirements in the Philippines then iStaffSource is the right choice.
Staff Outsourcing to offshore locations requires a great deal of trust in you outsourcing partner, that is why we spend much of our time in communication with our clients to gain and build that trust. We also believe that trust depends on our professional standards, transparency, working with our clients for our mutual benefit, and to maximise our clients return on their investment in our services.
iStaffSource gives you direct access to your outsourced staff without the high upfront investment of other services. We hire only the best and most highly qualified experts to give you more freedom to focus on the main drivers of your business.
At iStaffSource we give you a performance leverage that will allow you to lock in your fixed costs, decrease your variable costs, and significantly improve your bottom line nett profits.
When you hire an iStaffSource outsource worker you only pay for their TIME!
You DON'T pay: -     Payroll Taxes; -     Superannuation; -     Sick Leave; -     Annual Leave; -     Public Holiday Leave; -     Overtime;   You receive: -     Highly skilled and trained workers – our staff have college degrees or diplomas and many years of experience in their fields of expertise. -     Direct communication with your dedicated virtual worker on daily work activities. -     Managed staff – you never need to deal with staffing issues, we attend to it all. -     Flexible working hours – you set the schedule of work times for your workers. -     Daily, Weekly or Monthly Reporting – we will ensure you know at all time what tasks your employees are working on. -     Affordable staffing solutions to meet your specific task and budget requirements. -     Project management systems – you can track tasks and time spent on each task by your workers.
Filipinos are our choice!
We prefer to offer clients our Filipino staff because they are known for their excellent English language skills, high educational standards,  multiple skills base, creativity, loyalty, dedication, and their affinity with Western cultures. We are confident that the outsourcing staff that you select for your business will meet all the above attributes and more.
We also go the EXTRA MILE to ensure that your virtual worker is of the right personality to match you and your work style.
NEED OUR HELP? CONTACT US TODAY!