4 Ways To Build Products For Ideal Clients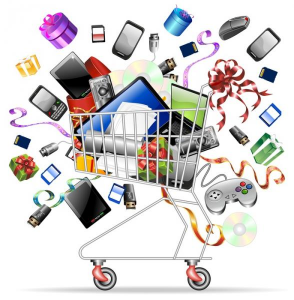 Once you start to build an email list, you will be starting to build relationships with people who will want to work with you. The more information you provide for them, the faster that trust will grow. The key is to provide good content, and to provide it regularly so that they will always be in touch with you. So here are a few ideas to get you started at developing content for them.
Freebie Report
This is your 'foot in the door' – the content rich report that you can provide to people when they give you their email address. Your free report can be anything that will be of value to your ideal client or prospect. It can be a step by step procedure, a list of tips, a checklist, or some research information. By knowing what it is that your ideal client will respond to, you determine the topic. It's set up as a one-time download in exchange for their email address.
Free Ecourse
Another way to provide free information is to drip it over the course of a few days – something like 5 days or 7 days is very popular. So you will get their email address, and send them one piece immediately. Then you will set up your autoresponder/email system to send out one more piece each day until the course has finished. There is a statistic in marketing that says clients need an average of 7 'touches' before they buy from you, so if you do the ecourse route, you have a few of those covered right away.
Newsletter
It's a regular thing you send out so people look forward to it. Depending on the format you choose to use for a template, you share personal details and recommendations as well as great articles that will help them gain insight into your expertise. Newsletters should go out at least monthly, but preferably weekly. Then you can take your articles and publish them to article sites or your blog, to build up your own reputation as an expert in your field. Win-win!

Free or Paid Ebook
Once you start to build content through blog posts, social media, newsletters or articles, you can easily put some information together into an ebook that you can charge for (or if you have a lot of content, you can always give this one away too, as a means of continuing to grow your list). The content should obviously be still very good, but also since it's a paid product, you will want to be sure that you price it accordingly so the client will see the value.
Have you tried any of these suggestions to snag your potential clients? Was this write-up helpful for your business?
Source: Self Growth