How can a Great Website Transform Your Business?
The business world today is more competitive than ever before and it forces companies to constantly strive to outsmart the competition. Without a website, your chances are diminished, as the modern consumer looks online for the best company and the fact that the competition has a website, will automatically make them seem more credible. You can easily transform your business with a good website that packs a punch.
Web design and social media marketing can be daunting for most new entrepreneurs, who usually don't have the capital to hire professionals to do it for them. Mostly, they will hire a friend to build them a website and blindly lead them through the process of Internet marketing. The process is hard to learn at first and it is usually best to hire a professional to build a website and implement the many applications.
Additionally, there are certain things that appeal to the modern consumer and you should be aware of them if you need a website that will transform your business.
1. "Build it and they will come" is a myth. People no longer buy on impulse the way they did when e-commerce first came about. Websites today are used to glean information before a person commits their hard-earned cash to a purchase. Provide your visitors with an informative website and then they will consider you an authority and possibly buy your products or services.
Recent research has shown that online shoppers research up to 11 different sources before they buy, whether it's from an online or offline store. Make your information as power-packed and benefit-filled as possible to tip the decision in the direction of your online store. But don't be too salesy either because customers hate being sold to!
2. Online research can help you appeal to your market's requirements. Use online surveys to establish their buying patterns and their needs to ensure that you tweak your marketing around those needs and help you to make your sales pitch appealing to the right people in the right way.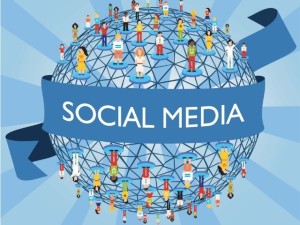 3.  Social media is powerful – use it to your advantage. Consumers rely heavily on social media feedback when doing research and recommending products to friends. It helps broaden your reach and makes your company seem more approachable to consumers.
4. Go mobile. More than 80% of Americans have smart phones. These devices are imperative in helping them make buying decisions. Ensure that your website is accessible by mobile devices. You can further boost this by making available useful mobile apps to the wider global audience.
In summary, information is the key to tipping the scales in your direction in the minds of your prospective customers. The pre-shopping experience has to be sophisticated, yet user-friendly and fun. Google suggests that you use the expanding mobile search market and social media to your advantage.
Don't delay. Start implementing these factors into your website and see how it transforms your business. If you need some expert, affordable help, it's a good idea to head on over to iStaffSource.com. They can build you a website to your specifications.