How Freelancers Can Improve Workflow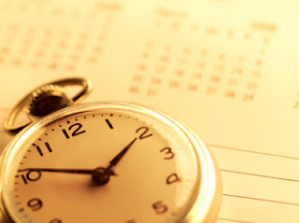 People tend to believe that being a freelancer means you're not on a tight schedule. It's quite the opposite. Clients appreciate quality work, but a project done on time, or better yet, ahead of schedule will earn you extra recognition and will be highly appreciated by your clients. Here are some tips that will help improve your workflow & time management as a freelancer:
If possible, share tasks. If you're a freelancer it doesn't mean that you have to do all the work yourself. You can have a team or a partner, delegate responsibilities, divide the workload or even subcontract tasks to other freelancers.
Have buffer days. Always have a few extra days to check that everything is in top shape before presenting your clients with the final product or just use the time to relax between projects.
Start right away. Sometimes it's hard to get started on a project, but it's imperative to start as soon as possible without wasting time, the first few days are crucial in any project.
Have a schedule. Some freelancers think that not having a 9-5 job means that they don't need a schedule. A hectic working schedule can reflect badly on the final product. You need to find your rhythm and work when you're the most creative and efficient.

Don't take too many breaks. Taking too many breaks can be counterproductive, it ruins your concentration and slows down your workflow.
Track your time. You should use time tracking and project management tools to keep track of your work. It's very important to keep track of your workflow, and crucial for invoicing. You can show your clients the amount of work necessary for specific tasks at any time.
Were these tips helpful? As a freelancer, how do you manage your time and maximize productivity?
Source: Paymo
Image: Free Softwares For All