How To Prepare When Outsourcing For The First Time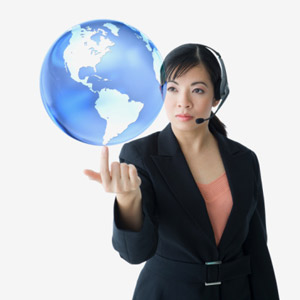 Outsourcing Success!
Your outsourcing success rate really depends on your type of business, the quality of the provider, and the services you choose. If you observe the following tips, though, you can start heading in the right direction.
1. Determine Your Needs
Identify work activities that aren't part of your core business. Make sure the work you outsource doesn't entail too much oversight, because if it does, it might be  better to handle the job in-house.
2. Be Picky
When selecting an outsourcer, you need to be picky! Request to see some examples of the outsourcers previous work before you make the decision to hire them. Making the wrong decision at this stage can cost you money! So don't risk down compromising your business without doing your due diligence beforehand. If they can't show you something tangible from a previous job, then be sure to get some references. It also might be a good idea to check out their Facebook or Linkedin pages too!
3. Take One Project at a Time
Don't sign any long-term contracts until you've seen what your outsourcer can really do! If possible, test the outsourcer first by giving them a comparatively small task to accomplish. Their ability to handle this project well will indicate whether they are a good match in the long run.
4. Brace Yourself for a Challenge
As great as it would be to immediately hit the ground running with your new outsourcer, realistically it will take some time to synchronize operations and build a professional relationship. In order for outsourcing to work, you and your virtual staff are going to need to be patient and prepared for small mishaps that may occur along the way.
5. Be Aware of all the Costs
Many companies outsource to save money, but outsourcing can get pricey too. Are your outsourcing projects that will  require you to employ telecommuters or freelance staff who work remotely? What about equipment? Do the outsourcers have their own or are your fronting the bill? Make sure to get as much information as possible about the total costs – before it's too late.

6. Are Your Expectations the Same?
Be clear about communicating what success looks like as well as when you expect to get it from them. If possible, provide your outsourcers with a concrete example of what you'd like their finished product or service to look like.
7. Prepare for Cultural Differences
If you are outsourcing abroad, you definitely need to be aware of the many cultural differences that will arise. Be prepared for some surprising twists and turns when dealing with outsourcers from other cultures. Not all societies share the same cultural ideals and norms. You will need to treat carefully to ensure you do not unintentionally offend your outsourcer. So be prepared to learn about their culture before you hire! You also don't want to offend your customers too! Customers are very observant and can tell very quickly if the message they are reading is of a low quality or has been poorly translated.
Let's hear from the experienced business managers! What sort of preparations did you do when you were still starting to outsource?
Source: Small Biz Bee