Outsourcing Made Better — iStaffSource Under Renovation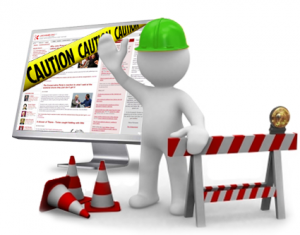 iStaffSource — Global Leaders In Outsourcing is a trusted partner in searching for manpower and employers in the outsourcing industry. In order to serve its clients better, the site is currently undergoing a brief "renovation" and will come back with a new and better façade that is sure to please its loyal clients and supporters.
In connection to this, iStaffSource would like to apologize to its audience for the temporary inconvenience that this website redesigning has caused. Rest assured that its team is working hard to craft a more attractive and more up-to-date website design to keep abreast of the times. In the meantime, the company is asking its clients to bear with it through this short process and expect a pleasant surprise when the site goes live again next week.
The redesigning project would include changes in the theme, color scheme and texture of the whole website, new and updated blogs, and other positive changes that are directed towards the appeasement of its outsourcing clients and manpower applicants.

iStaffSource is a company made up of highly trained and skilled workers from the outsourcing regions of the world who are capable of sourcing, training, hiring, and monitoring the best and most highly qualified manpower for every small to medium sized enterprise. Its service is best fitted for companies who want to shift to offshore manpower from the conventional office setup. The company helps you save on manpower costs without sacrificing the quality of work output that is needed.  iStaffSource works all the time to keep up with the latest business trends to maintain its competency in the market. When you are searching for virtual staff for your business, remember that iStaffSource can provide good quality service for you.
Are you excited to see iStaffSource's new look? Come back to its site next time to check out the new improved iStaffSource at http://www.istaffsource.com. We are sure you will find it more appeasing and more interesting! More power to all business owners and virtual staff!
Image: Brady Advertising