How it works
---
How it Works at iStaffSource
The process for hiring your Virtual Assistant (VA) is very easy. Our aim is to offer you with the best qualified VA's. Whether your hiring an online IT specialists or Internet Marketing specialist. We only offer highly skilled, trained and tested professionals to our valued clients! All candidates must meet our strict standards before they are eligible for client interviews.

The Benefits of How it Works are:
Recruiting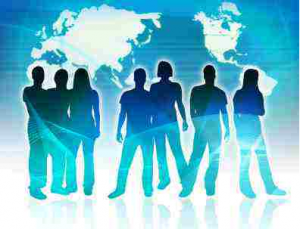 The recruitment process for sourcing the best applicants is comprehensive. We use the web, paid print ads, and we invite applicants from all parts of the Philippines. If necessarily we will also source from other outsourcing regions. The team includes a diverse group of applicants. Ranging from 4+year University Degrees to highly experienced professionals. We filter candidates carefully to ensure only the cream of the crop make it to our interview process.
Interview Process
Qualified applicants undergo an online testing process.  Specifically designed for the applicants field of expertise. Phone or face-to-face interviews are conducted in our Philippines office located in Davao, Mindanao. Details of the selected candidates are then submitted to our Australian based recruitment specialist, for final evaluation and selection.
Training
Once an applicant is selected by our team, they undergo special training.  This training is specifically designed to targeted industry standards. When the training process is completed, the hired VA's are matched to assigned clients.  The matching is based on their skills, training and personality.
Work
Your VA's work from their online home office.  They stay connected to the Operations Manager via Skype and email, during their work hours.
Monitoring
During nominated work times your VA's are constantly monitored. Our proprietary monitoring software iStaffTracker, is used to ensure they are working responsibly and efficiently for you.
Publishing Services
We also offer magazine publishing services on a prepaid by service basis and custom by quotation. For more information about our publishing services please refer to our Publishing Services page.
Website Design and Development Services
Another service offering is our website design, development and maintenance services. We design your new or redevelop you existing website to your specifications. For more details please refer to our Website Development Services page.
For more information on how it works at iStaffSource. Please send us a message at our Contact Us page and we will happily contact you with your answers.
More information on 'How it Works' can be found on our FAQ page.