Apple iPad Magazines – The Future of Online Publishing
Capitalize on the Trend to Digital Publishing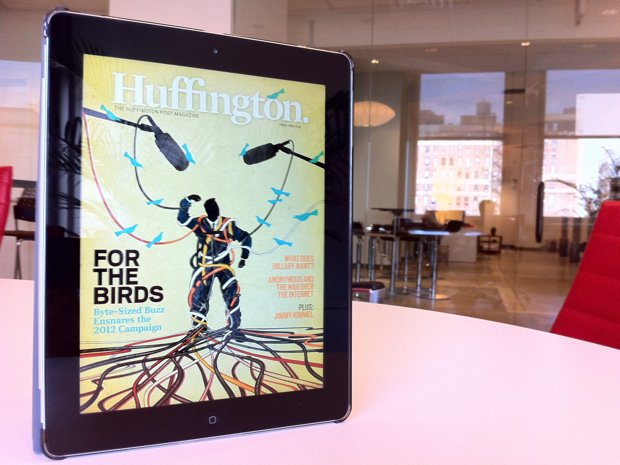 If you are a publisher, you have no doubt heard about the wonderful concept of iPad digital publishing. News printing has its fair share of challenges and with digital publishing, many of these can be bypassed. You can use digital publishing to add a fresh new look and feel to your magazine and increase your subscriber base at the same time. Many publishers are capitalizing on this trend by making their publications available to the more techno- savvy digital magazines readers. Your magazine can be revolutionized to cater for this burgeoning market.
Businesses and advertisers understand the power of Return on Investment with digital magazine publishing
Advertisers and businesses are fast realizing the power of adopting the technology of digital publishing on iPads. Anyone with some foresight and initiative can publish their magazines onto platforms such as iTunes Newsstand to grant readers easy access to their preferred magazine publications. This means a potentially enormous increase in paid subscriptions to your magazine and advertising revenues.
You can experience quicker growth in your subscriber base due to the fact that you can reach a wider audience much faster and more efficiently than with printed publications. Phenomenal business growth is possible overnight for the astute magazine publisher.
iPads Cater to Information Seekers
Reading has been largely for recreational purposes. This trend has changed as readers are looking for information. Readers look for information to solve problems or if they need to buy something. The development of iPad publications has helped get this information to consumers faster and more efficiently than ever before. It has also helped many publishers to increase their subscriber base with very little additional cost.

Consumers no longer need to carry heavy books to access information. This catapults reading to new levels. Advertisers will relish the opportunity that digital magazines offer to get their clients' offerings into the marketplace. It will also take branding to new levels which should make many service providers happy.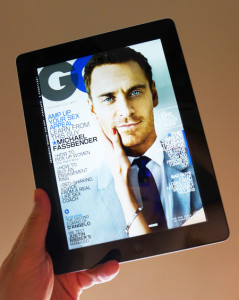 Early Adopters will Win!
Industry leaders understand the challenges with getting more subscribers to their magazines. This is why understanding your market is so vital for long term success. Early adoption of technology is vital if you wish to remain profitable in the magazine publishing industry.
Publications have failed due to the exorbitant costs associated with printing magazines in the traditional way. A large portion of these costs is incurred by distributing the publications. With digital magazines, this is no longer the case. It is easier and cheaper to access a huge client base with digital magazines. Ipad publications can therefore give a much better Return on Investment which is great news during these financially challenging times.
Lower Production Costs
Lower production costs and reaching a wider market effectively are two major features of digital magazine publishing. You are no longer restricted geographically for the distribution of your magazine.  It is as easy now to reach someone in Bangkok as it is in New York City. This should be a very appealing feature for advertisers who are promoting global products in your magazine.
Tailor content to secure a specific niche, thereby increasing your subscriber base. The wider your market reach, the more cost-effective it becomes to produce quality digital content for your magazine. Increased sales with lower expenses is music to any publisher's ears.
Hire the Digital Publishing Experts
Hiring experts to create high quality branded magazines is not as expensive as many publishers might have imagined. The experts at  iStaffSource.com have access to the online services of  MagCast, the digital publishing platform for iPad devices, and can produce, publish and promote your iPad magazine for you.
It becomes increasingly easy to understand the benefits of using MagCast to create a low cost, high quality digital magazine. With the added benefit of working with iStaffSource, it is a no brainer for publishers to jump on the digital bandwagon to get their magazines in front of eager eye balls.
If you are time poor and require your iPad magazine published urgently then talk to the experts at iStaffSource.com today! Leave your best email in the box below and you will get instant access!
iStaffSource Publishing Services is
100%
GUARANTEED

iPad Magazine Layout and Design Package
iPad Magazine Conversion and Publish Package
iPad Magazine Reviews and Social Proof Package
We provide total customer satisfaction for our Publishing Services in accordance with our terms and conditions.
Our Digital Magazine Production and Publishing team will work with you to delivery the magazine to your satisfaction.
No questions, no hassles - it's that simple.