Electronic Publishing Revolution with MagCast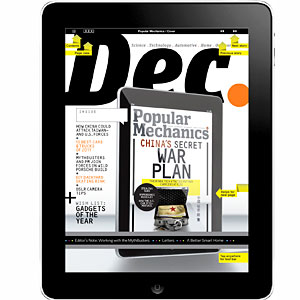 Publishers with little or no development experience are overwhelmed by the birth of a new breed of readers. Today's readers are paperless and interactive. They care for the environment and they are information junkies who want what they want and they want it now! How does the average traditional print magazine publisher captivate and retain their existing audience, when their readers have moved into the digital realm?
MagCast is the Answer!
Electronic publishing platforms such as MagCast offer the average publishers the opportunity to turn their boring printed pages into a dynamic digital edition that captivates their tech-savvy audience. In the process of maintaining their previously print-reading readers, they can also gain additional readership by making their digital editions available on Apple iTunes Newsstand, an online 'magazine store' if you will.
The process seems a lot more complicated than it really is. All you will have to do is design your magazine as usual for print and then import your source files into MagCast. The system then enables you to develop the magazine by adding high quality images, audio files, video clips and hyperlinks. These hyperlinks provide a great opportunity for you to capitalize on advertising and the ability to refer readers to various pages within the magazine for more information, using the in-app browser facility.
Optimize and Convert to an App
Once your file is optimized, it is the converted into an App for upload to the Newsstand platform from where it will be distributed to readers. Various distribution channels are available for you to choose from. If you have a paid magazine, you can make it available only to paid subscribers. Alternatively, you can distribute the magazine as a free publication or a special edition. MagCast has a special 'magical delivery' functionality that publishers adore.

Design your Magazine for your Readers 
Your magazine should be designed with your readers in mind. Don't change it to be completely different to your print edition, which is already well loved by your print readers. However, add some interactive digital aspects such as a few videos and audio clips that link to pages where they can read more about it. Most iPad browsers are closet readers who want to read what you have to say!
Some publishers have digital-only editions that have never been available in print. This is a very cost-effective way to market and gain a global readership. None of the traditional costs of print and distribution are required to gain a wide-spread digital audience.
Advertisers Prefer Digital Publications
Advertisers are capitalizing on the iPad publishing revolution by increasing their ad-spend on digital publications. They appreciate the fact that they can track their marketing spend more closely with the marketing tools provided by platforms like MagCast.
The publication campaign can be linked to your Google Analytics account from where you can track each individual advert on each individual forum to analyse reader behavior in detail. This enables advertisers to ensure that they spend their money wisely and that they get the desired results from their campaigns.
iPad offers Portability and Convenience
Readers enjoy the fact that they can choose content to suit their needs. They can hide and show certain aspects and they have the magazines at the ready on their iPad when they want to read it. They no longer having to carry around bulky magazines, as the iPad offers portability and convenience. Publishers will do well by adapting to the changing needs of their audiences and run with the changing digital times.
Adding to (or changing) digital publications does not have to cost a fortune. Existing source files can be adapted into digital format and optimized to be enjoyed on the iPad. It is also possible to brand your publication by creating an application that matches your print edition's style and general appearance, with added functionality provided by the App created by MagCast for the iPad.
Engage the Professionals when You Need Help with MagCast
If your having difficulty with the conversion of you existing magazine to digital or simply don't have the time to devote to it, then there is help at hand.  iStaffSource.com are the professionals when it comes to MagCast digital magazine publishing. They have been publishing magazines on the MagCast platform ever since the launch of the software.They even have an economical  publishing solution for you!
For more information about the iStaffSource.com publishing service options, leave your email details in the box below to get immediate access.
iStaffSource Publishing Services is
100%
GUARANTEED

iPad Magazine Layout and Design Package
iPad Magazine Conversion and Publish Package
iPad Magazine Promotional Support

We provide total customer satisfaction for our Publishing Services in accordance with our terms and conditions.
Our Digital Magazine Production and Publishing team will work with you to delivery the magazine to your satisfaction.
No questions, no hassles - it's that simple.